Finding And Retaining Offshore Workers In An Employee's Market
The oil and gas industry is challenged with finding and retaining offshore workers in an employee market, but there is some history to that.
Over the years, the oil and gas industry has faced problems, such as perennial price volatility, the ongoing pandemic, investors pushing for system-level decarbonization, and more. These, and increased cyclicality poses an ongoing challenge to the industry's reputation as a reliable employment sector manifesting in a chronic paucity of skilled workers.
Before Covid-19, the oil and gas industry was hit by a sharp downturn in 2014 after the oil price collapse. The sector barely recovered when the pandemic dealt another blow, leading to redundancies, pay cuts, layoffs, and production volumes deferred.
Fortunately, the industry has bounced back from the downturn as a result of the ongoing Russian invasion of Ukraine and the resultant reduction of Russian oil from global markets. This situation has triggered a new set of challenges - a significant energy crisis precipitating global inflation and other economic headwinds. One thing that may pose a problem to the industry's recovery is the ability to find, recruit and retain qualified workers, especially offshore workers
Working Offshore: Peculiarities and current state of play
The industry's cyclical nature demands a highly-skilled and certified workforce to carry out various operations. Working offshore demands learning one or more specific skills. You need resilience and problem-solving skills, discipline, and self-motivation. You'll need a high level of physical fitness and agility to meet the demands of the job plus the ability to fit seamlessly into a team, often multicultural working environment. The high demand for experienced offshore personnel and aggressive competition for those available has led to a high turnover rate industry-wide.
According to a PwC Pulse survey, about 65 percent of US employees are looking for a new job, while 88 percent of executives complained about higher turnover rates.
The oil and gas industry has always suffered from insufficiency of skilled labor, even during downtimes. Another rising challenge is that the industry has a high percentage of aging personnel, many of whom took early retirement during the pandemic.
According to the Society of Petroleum Engineers, up to 50% of experienced professionals in the energy sector are set to retire in the next five to seven years, posing a significant challenge to the industry.
Also, in the sixth annual Global Energy Talent Index (GETI) report, 82 percent of respondents would consider switching to another energy sector in the next three years, with renewables at the top. This figure has increased from 79 percent last year to 73 percent the year before.
More surprisingly, 70 percent would consider leaving the energy sector altogether, with their eyes set on technology, transport, logistics, and infrastructure, leaving the oil and gas sector at a chronic disadvantage.
The report highlights that over 75 percent of energy professionals are considering a career change within three years, with most workers favoring a switch to renewables.
When skilled workers leave, essential knowledge and experience leave with them, making strategic retention a significant concern for all companies. Retention therefore is key.
According to a survey by a Texas Tech University professor, Lloyd Heinze, the US will produce about 400 petroleum engineering graduates this year, showing a decline of 83 percent from 2,300 in 2017.
The report shows that oil and gas industries need to work on keeping the interest of undergraduates in the sector. Offering scholarships, community programs, internships, and expos to educate young people about the oil and gas industry opportunities will also go a long way in deciding the industry's future.
Also, current trends show that the industry may need to hire personnel from outside the business for sustenance. Although offering competitive salaries and benefits can help attract talents, retaining them in a competitive hiring market is another thing.
Tips for Offshore Workers Retention
Beyond offering competitive salaries, the following tips may help retain your skilled workers offshore.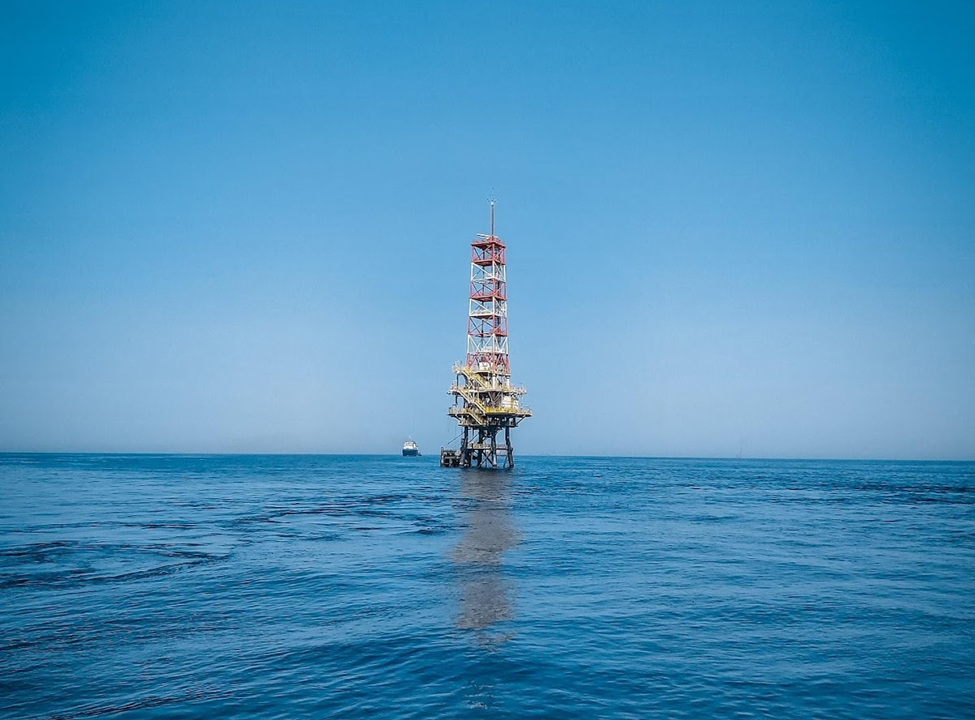 Work/Life Balance:
If you don't want your offshore employees to burn out, it's essential to implement well-being initiatives. You can also show your employees that you value them by giving them control over their work, workloads, and schedules. You can also provide support mechanisms for offshore staff, such as the Employee Assistance Program (EAPs).
Set up clear feedback channels:
Sending out biweekly or monthly surveys will help ascertain your staff's concerns and needs. However, you must ensure you act on their feedback and communicate improvements with your team. We recommend that you keep surveys short, fun, and frequent. Utilize polls, games, and open-ended questions to encourage engagement.
Foster inclusion:
Creating an inclusive environment is critical to getting your staff the most creativity and innovation. Inclusion is vital if your team consists of different cultures and races. We recommend that you maximize inclusion by:
Understanding and providing proper communications strategies that match the cultural differences in your team
Organizing training programs to minimize cultural biases and discrimination
Setting anti-discrimination policies with procedures to report any concerns or trouble.
The oil and gas industry must adopt digital technologies to stay afloat amidst ongoing challenges - unanticipated wars and investors' push for more ecologically-friendly energy sources e.t.c.
Digital technology has aided oil and gas firms in managing turbulence by enabling new work methods that boost efficiency, dependability, and production while lowering costs. These new technologies are drastically altering how the sector runs by enhancing everything from workforce management, machine diagnostics and maintenance to offshore drilling.
Oil and gas firms can operate with fewer employees because of technological advancements. However, it has an impact on the types of occupations and skills that are necessary.
For employers looking for skilled workers, Manup is a digital platform that connects highly skilled and pre-vetted workers to companies that require their service. Relax and let our robust algorithms connect you with those workers best matched to your unique requirements.
Join Manup as a Worker or Hire Pre-vetted Workers from Manup.