How to sign up on Manup as a Personnel
---
Henry Bassey. Updated Nov, 2021.
---
Join a close-knit community of energy professionals with shared values, challenging the status quo of hiring in the energy sector, fostering authentic networks, and training a uniquely skilled workforce.
Registering on Manup automatically gives you access to hundreds of oil and energy project notifications that match your qualifications and skillsets - without you having to go through the rigorous process of applying to many jobs.
Signing up is easy! Follow the steps below.
From the homepage, click on "I AM LOOKING FOR WORK".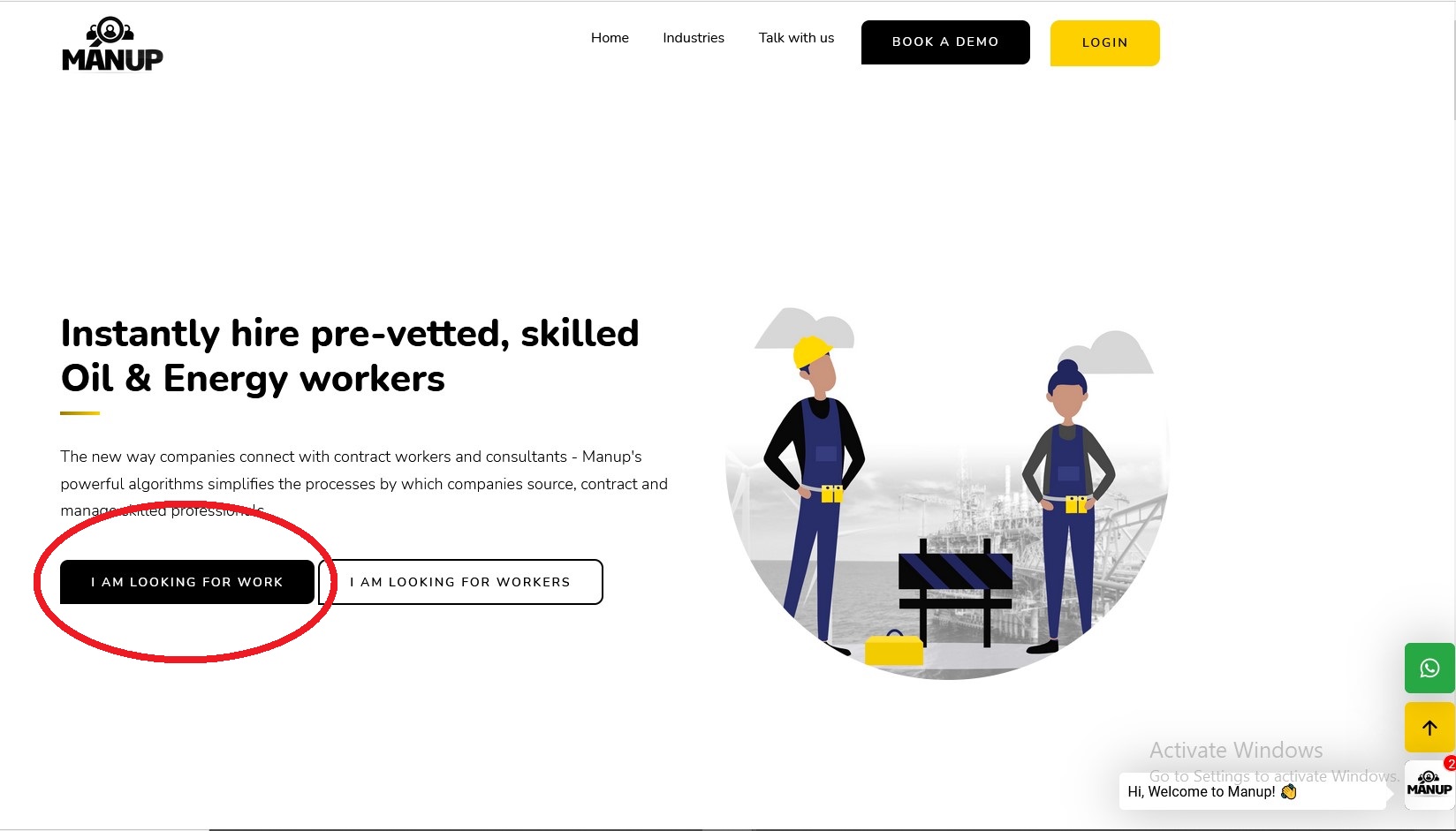 2. On the resulting page, click on "GET STARTED" or simply click here to go directly to the registration page.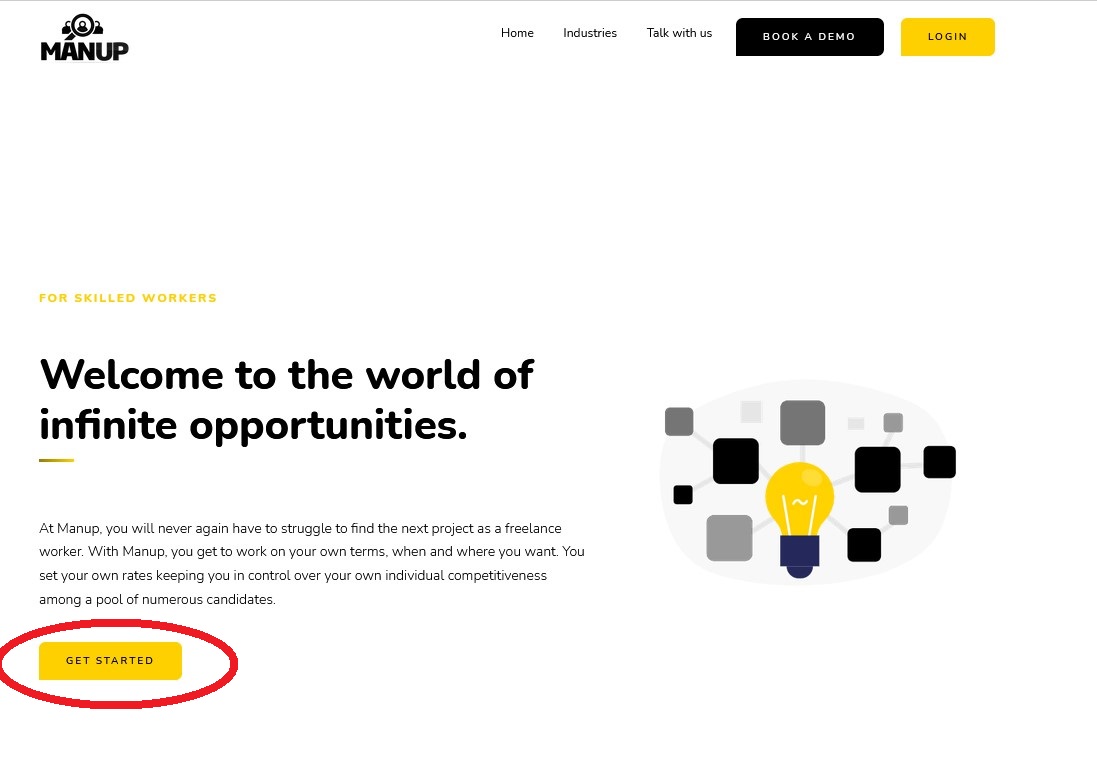 3. On the registration page, select your main discipline according to your industry. For instance, I choose "DRILLING" which is under the category "Upstream Oil and Gas"; otherwise, I can select "SOLAR", if I am a solar expert under the "Renewables and Green Tech" Industry.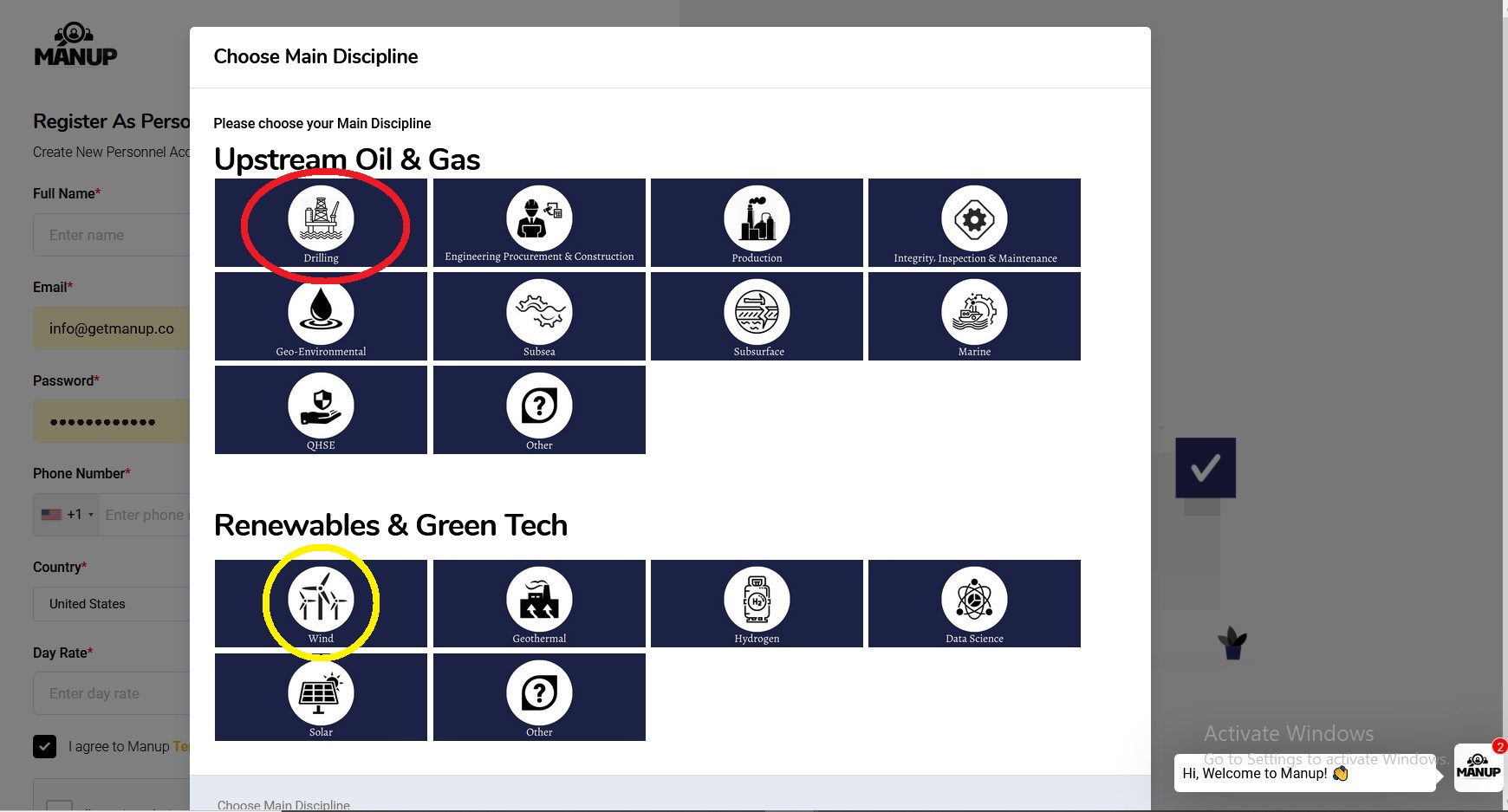 4. Done? In the following pop-up screen, choose your sub-disciple from the drop-down menu. Mine is "DRILLER". Scroll through to see your choice sub-discipline. Then PROCEED when done.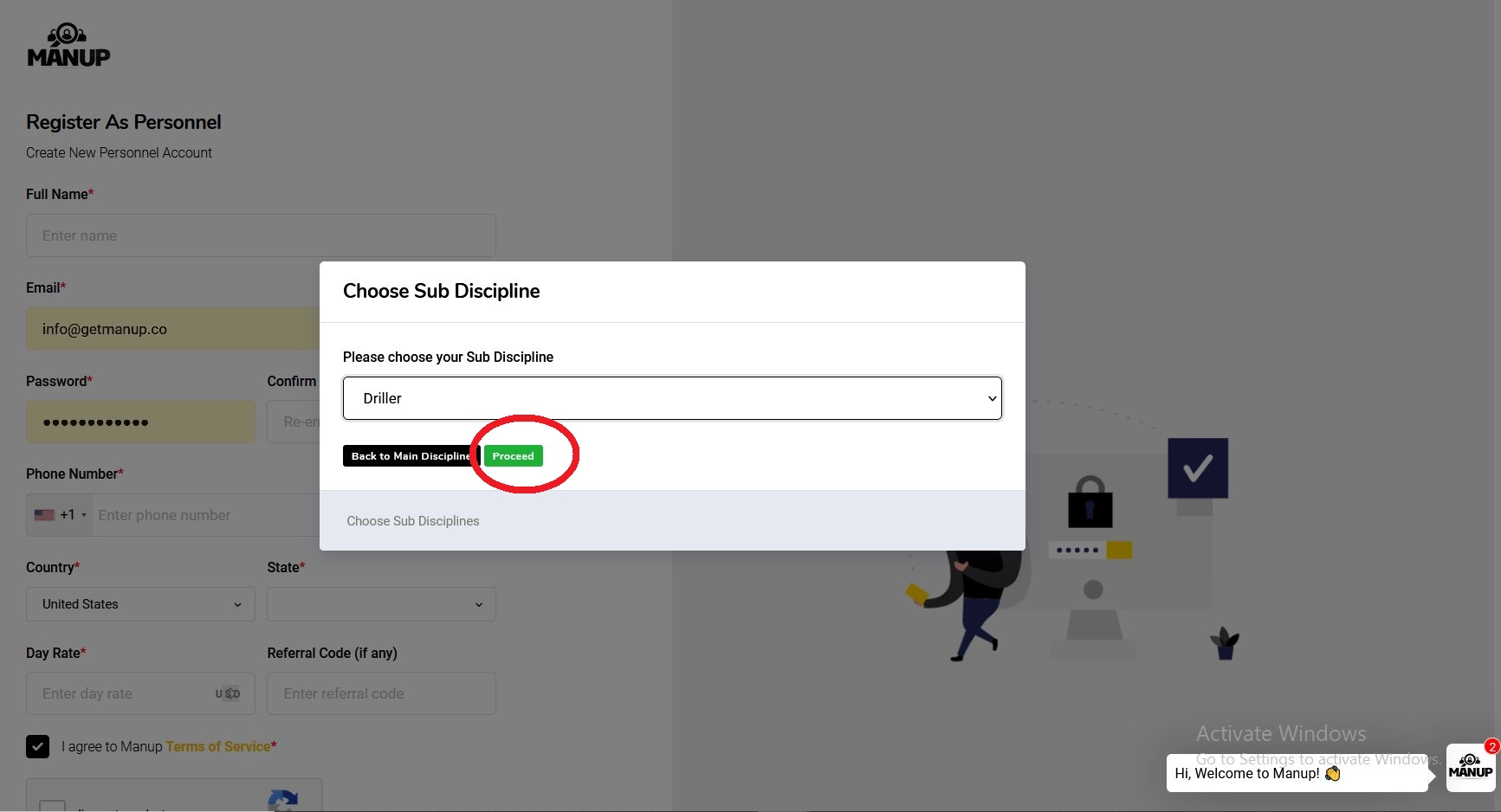 5. Finally, fill in the required information, including your DAY RATES, the referral code (if any), and read and agree to Manup terms of service.
6. Submit by clicking on the REGISTER button. You'll receive a follow-up email from us.
Congratulations, you just took your first step to become a full-fledged Manuper! Next, we'll walk you through the verification process.
---
Learn more about Manup.
Was this article helpful?
Want to contact us? Call: +1 346 442 5234 or start Live chat.
---
Related Guides