Advantages Of Using Talent Marketplaces For Hiring In The Energy Industry

...Tomiwa Oladipo Published September 2022
---
Energy propels modern life as innovation rapidly transforms how it is generated, stored, and consumed. The seeming dichotomy between combating climate change and prioritizing energy security leaves the sector in a perpetual state of flux precipitating a chronic labor crisis across the value chain.
By its very nature, the energy industry is highly mission-critical and requires highly specialized workers with valid certifications and insurance, on-demand, for work which is mostly always temporary.
Perennial price volatility, increased cyclicality, and the COVID-19 pandemic continues to challenge the sector as a reliable employer manifesting in a chronic shortage of skilled workers in the industry.
In an instance, the industry lost over one hundred thousand highly skilled specialists to lay-offs within five months in 2020, according to this future of work in oil and gas and chemicals report by Deloitte
To address this notorious cyclicality in the industry, a structural transformation is needed to sustainably drive efficiencies long term. Energy companies must variabilize their fixed costs as much as possible and fast-track the transitioning to an off-balance sheet work model.
Legacy hiring workflows must be digitized, not only to gain cost and operational efficiencies but to better align their businesses with current operational realities and future workforce demographics.
This is the case for talent marketplaces, such as Manup, for hiring skilled workers on-demand. These platforms seamlessly connect skilled and pre-vetted specialists with energy companies and matches based on pre-determined criteria providing a win-win situation for both parties.
What is a Talent Marketplace?
A talent marketplace like Manup is a digital platform where companies connect directly with, and hire the best talents for their open jobs with a few clicks of the mouse.
Using digital technologies, talents are matched with open positions in real-time.
Employers needing to hire workers would create a listing with required qualifications, experience, certifications, work location, availability and more and the platform's matching algorithms would highlight the best matches from the available candidate pool on the platform, reducing or eliminating outright the need for excessive recruiter effort.
The platform also handles the discovery, vetting, onboarding, training, and mobilization of workers on-demand.
Companies can find both full-time employees and freelance workers on these online hiring platforms
Hiring Energy workers Through a Talent Marketplace
The energy industry, especially the oil and gas sector, often requires personnel relocating temporarily from one location to another to complete offshore and onshore projects.
The challenge of finding specialists with widely heterogenous skillsets at the right time, place, and with the right certifications is what a talent marketplace purpose built for the Oil and Energy vertical like Manup addresses.
Besides, the technical nature of the work, complexity, specialized skills by job type, heterogeneity, geolocation, and temporary nature of offshore projects makes it more challenging to continue relying on the status-quo i.e., traditional manpower staffing agencies and horizontal job boards.
That's where vertical talent marketplaces like Manup come into play. They leverage modern technology for automating certification screening, geolocating available personnel and only serves up a selection of pre-vetted, skilled and certified offshore-ready workers.
A vertical talent marketplace collects the right data points at the right granularity accounting for every nuance to the specific industry it serves allowing energy employers reduce time-to-fill and deploy personnel faster for their projects.
Manup also help with global payroll management, ensuring compliance with local labor laws and taxation obligations.
Utilizing talent marketplaces help mitigate the obfuscation, high rates, and time delay accompanying traditional offline recruitment agencies and provides greater agility, productivity, and faster project completion.
"We built Manup to automate the complex legacy workflows of lifecycle workforce management, to help energy workers find their next project faster, stay on top of their training and certifications, access world-class benefits, and take more money home," said Dimeji Bassir, Manup's president.
Benefits of Using a Talent Marketplace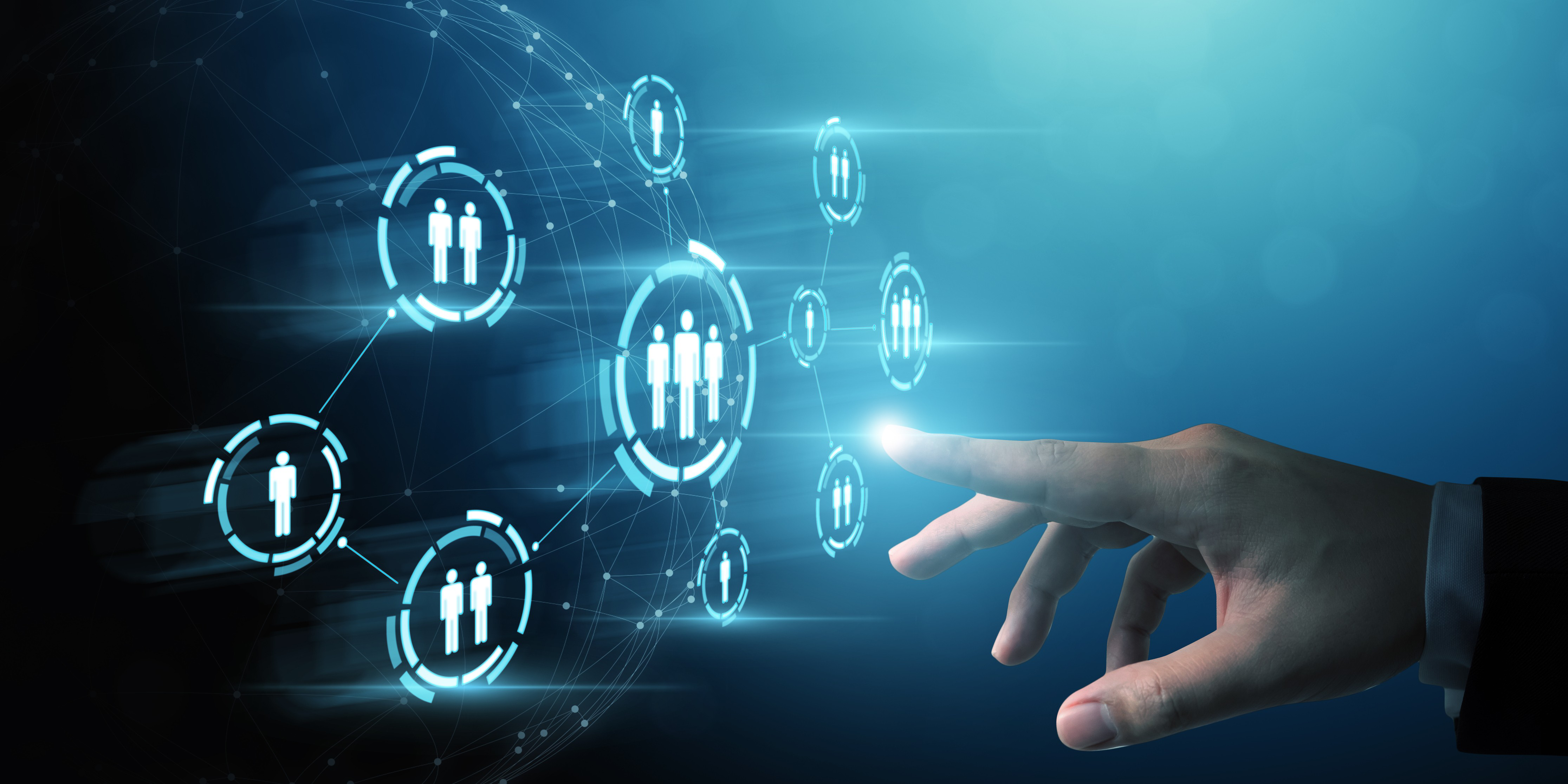 Here are some benefits of hiring through talent marketplaces:
1. Access to a larger pool of pre-vetted workers
You'll have access to a much larger pool of pre-vetted talent on a marketplace than you would if you were hiring through job boards or other traditional methods. The platform uses advanced web crawling technology to identify talent hotbeds attracting them at scale to register accounts.
Like an ecommerce marketplace, you'll have more options when it comes to hiring the right person for the job. So, for employers, it's not a function of who can do the job, but who do I want to do the job.
2. Pre-screened and validated candidates
The candidates you'll find on a talent marketplace have been pre-screened and validated, which means you're less likely to hire someone who isn't a good fit for the role.
Manup's proprietary technology provides efficient and automated screening for certification, smart matching of projects to professionals, in-app virtual interviewing, and behavioral and cognitive assessments.
It also provides a host of other features to streamline the process of connecting projects to the right workers and reduce time spent on the ensuing administrative tasks.
3. Automated hiring and workflow
Using vertical talent marketplaces in hiring for hard-to-fill roles can help you automate the hiring process, making finding and hiring suitable candidates easier.
Inspired by a vision to build a new seamless hiring and recruitment process in the energy industry, Manup's intuitive processes enable workers to spend less time finding their next project.
4. Reduced costs
Hiring oil and energy workers through a marketplace like Manup significantly lowers administrative costs and saves you money.
Manup streamlines the hiring process matching you directly with skilled and certified workers, facilitating access to training as well as mobilization tools, payments, operational and safety task management tools, all on one intuitive platform.
It also eliminates the high fees charged by offline recruiting agencies, with savings to your bottom line.
Manup is the industry first global Talent Marketplace for Energy Workers
In the Energy industry, not having the right skilled worker on the project at the right time can have hundreds of millions of dollars of operational and potentially profound safety impact.
Founded by experienced Energy industry professionals, we tap on years of domain expertise to help clients efficiently find, vet, train, and mobilize workers on demand while expanding economic opportunities for the men and women working on mission-critical projects that power the world.
Do you have an eye out for talent? Would you like direct access to contractors and freelancers that match your technical requirements eliminating the dependance on analog manpower companies? Finding talent for upstream energy projects just got a whole lot easier.

For companies ready to embrace the digital evolution, Manup's revolutionary Energy Talent Marketplace is purpose-built to facilitate faster project delivery, and drive time and cost efficiency on your projects.
Join Manup as a Worker or Hire Pre-vetted Workers from Manup now!
Related Posts