Importance Of Upskilling In The Workplace
Technological advancement has created endless opportunities for companies and organizations. However, employees' low digital adoption rate is challenging for organizations of all shapes and sizes. It has also created wide skill gaps, especially in the oil and gas industry, which has a high demand for skilled workers.
How can employers weather this storm? A company's ability to train and expand its workforce's skillsets will provide a significant competitive advantage in our technology-driven world.
If you're an employer and want to evaluate the importance of upskilling in the workplace, please keep reading.
What Is Upskilling?
Upskilling is the practice of training your employees to be better and more productive at their work. It also helps them adapt to the industry's ever-changing technological trends.
For workers, upskilling provides room for career development while employers enjoy more productivity, customer satisfaction, and higher worker retention rates.
What Are the Benefits of Upskilling in the Workplace?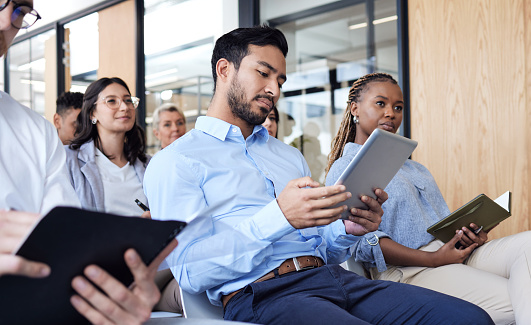 Employers know employee turnover is expensive, especially in the oil and gas industry. According to Gallup, replacing an employee costs about one-half to twice the employee's annual salary. Interestingly, that's a conservative estimate.
That means a 100-person organization providing an average salary of $50,000 could have turnover and incur replacement costs of about $660,000 to $2.6 million per annum.
So, upskilling is a smaller and more cost-effective investment a company can make than hiring and training a new employee. Besides, when combined with reskilling, upskilling provides a cross-trained and well-rounded workforce with the high work quality.
Also, Raytheon Professional Services (RPS) conducted a survey that bolsters the importance of training and development in an organization. RPS, a global learning solutions provider, conducted the study on 304 oil and gas professionals. Fifty percent of the respondents believe upskilling is crucial to achieving their organization's long-term goals.
What's more, upskilling helps employers to achieve the following:
Employee retention and engagement
Inadequate skilled personnel and high turnover rates are significant challenges in the oil and gas sector, making employee retention crucial to the industry's future.
Upskilling helps show your employees that you care about their career development and make them develop a sense of loyalty to you. They also see themselves as valuable assets to the company, encouraging them to be proactive and take the initiative.
Besides the impact, upskilling helps motivate your workers to put in more effort to add value to the company. It'll also save you the cost of hiring and training new talents.
Improved performance and productivity
High consequence environments, such as oil rigs, demand regular training programs for regulations and safety compliance. You can tailor such training to improve productivity and revenue for your business.
Training helps improve your employees' technological skillsets and ability to adapt to the rapidly evolving competitive environment. It also provides workers networking opportunities and collaboration, which will help foster growth and improved work quality.
What does that mean for you? Greater efficiency and higher staff productivity will directly impact your business goals.
On a Final Note
The importance of upskilling in the oil and gas industry can't be overemphasized. It's crucial for the career development of individual employees and for achieving the company's overall business goals. So, if you've not paid so much attention to upskilling your employees, it's high time you got involved.
However, you may need to consider giving incentives to employees for their upskilling efforts to reinforce its importance. Plus, it's a positive motivation to get them involved.
Are you a skilled oil and gas worker enthusiastic about career growth and development? Manup connects skilled and pre-vetted professional workers with employers concerned with employees' safety and career development.
Join Manup as a Worker or Hire Pre-vetted Workers from Manup now!