Unpacking The Inflation Reduction Act Of 2022; What Does It Mean For U.S. Energy Security?

...Tomiwa Oladipo Published September 2022
---
The energy trilemma remains a global debate amongst the world's energy leaders and providers. Enabling energy access to meet growing demand without neglecting the global carbon footprint remains challenging.
Just about the time oil prices were soaring on tight supplies (post-covid), Russia's oil sanctions further constrained the supply. Losing a chunk of Russia's 5 million barrels per day further increased the pressure on prices.
Crude oil is a significant economic input. Higher oil and natural gas costs directly impact the economy in countless but less obvious ways.
In the nick of time, the U.S. President, Joe Biden, signed the Inflation Reduction Act (IRA) into law on August 16, 2022.
The Act aims to reduce inflation and federal deficit by $300 billion within a decade while promoting clean energy production and safer climatic conditions.
The Act includes a historic investment of $369 billion in climate change and energy security, expected to transform the U.S. energy landscape for decades.
According to the U.S. Department of Energy's (DOE) report, IRA, in combination with other enacted policies, will help drive 2030 economy-wide greenhouse gas (GHG) emissions to 40% below 2005 levels.
While the IRA focuses on clean energy incentives that could drastically reduce GHG emissions, it also buoys O&G interests by mandating the leasing of public lands on the nation's coasts. This will help boost U.S. energy security.
Economists predict it'll take years to feel the IRA's impact on inflation. Still, the initiative will boost energy security, provide job opportunities and reduce the effects of oil and gas volatile markets on the economy.
And although the IRA is a brilliant initiative to allay energy crisis and inflation while promoting healthy climatic conditions, one factor remains unchecked – energy skills shortage.
IRA's Energy Security and Climate Change Initiatives
Energy security and climate change take the largest share of IRA's investment, totaling about $369 billion. The Act's provisions include the following:
1. Business Incentives and Tax Credits
IRA provides an extension of investment and production tax credits for renewable energy companies that begin construction before 2034. This initiative is to propel the expansion of utility-scale solar and wind farms, energy storage projects, and other clean energy activities.
Purchasing domestically produced hardware or locating a facility in an energy community also attracts additional bonus credits (up to 10%).
Investment Tax Credits (ITC)
The Act provides ITCs for specific energy projects for 10+ years (up to 2034), including projects installed in 2022. Qualifying projects include fiber-optic solar, solar, qualified microturbine and fuel cell, qualified small wind turbine, combined heat and power system, and waste energy recovery properties.
Qualifying projects with net output over 1 M.W. that meet prevailing wage and apprenticeship requirements also attract an increased credit amount of 30%.
Production Tax Credits (PTC)
PTC applies to wind, solar, geothermal, closed and open-loop biomass, landfill gas, qualified hydropower, trash, marine, and hydrokinetic facilities commencing construction before January 1, 2025.
PTCs aim to fast-track U.S. construction of wind turbines, batteries, solar panels, and other critical mineral processing facilities. PTC's new base credit (0.3 cents per kWh) would increase to up to 2.5 cents per kWh, adjusting for inflation, for companies that meet the prevailing wage and apprenticeship thresholds within the first ten years of the project.
2. Prevailing Wage and Apprenticeship Requirements
The Act allows projects with over 1 M.W. net output to multiply the base ITC or PTC tax credit (6%) by 5, provided they satisfy the newly added prevailing and apprenticeship requirements.
Prevailing wage
This provision demands companies pay mechanics, laborers, contractors, and subcontractors at the prevailing wage rates during the repair, construction, and alteration of the facility and for ten years after that. Erring companies will attract financial penalties.
ITCs and PTCs have the same prevailing wage and apprenticeship requirements, but ITC's prevailing wage requirements only apply for five years after placing the facility in service.
Apprenticeships
This provision requires that qualified apprentices complete a set percentage of total labor hours of construction work. The applicable percentage is between 10% and 15% (2022: 10%, 2023: 12.5%, 2024 onward: 15%), depending on the year the relevant project's construction started.
Also, the Department of Labor specifies additional requirements for the ratio of apprentices to journey workers. Contractors or subcontractors with over four workers performing alteration, repair, or construction work must employ at least one qualified apprentice to perform such work.
Realizing that there may not be apprentices available for a project, the IRA includes an exception for a good-faith effort to comply based on set standards in the Act.
Erring employers will have to pay a penalty of $50 multiplied by the total labor hours they were not in compliance with this requirement to the Secretary of Treasury.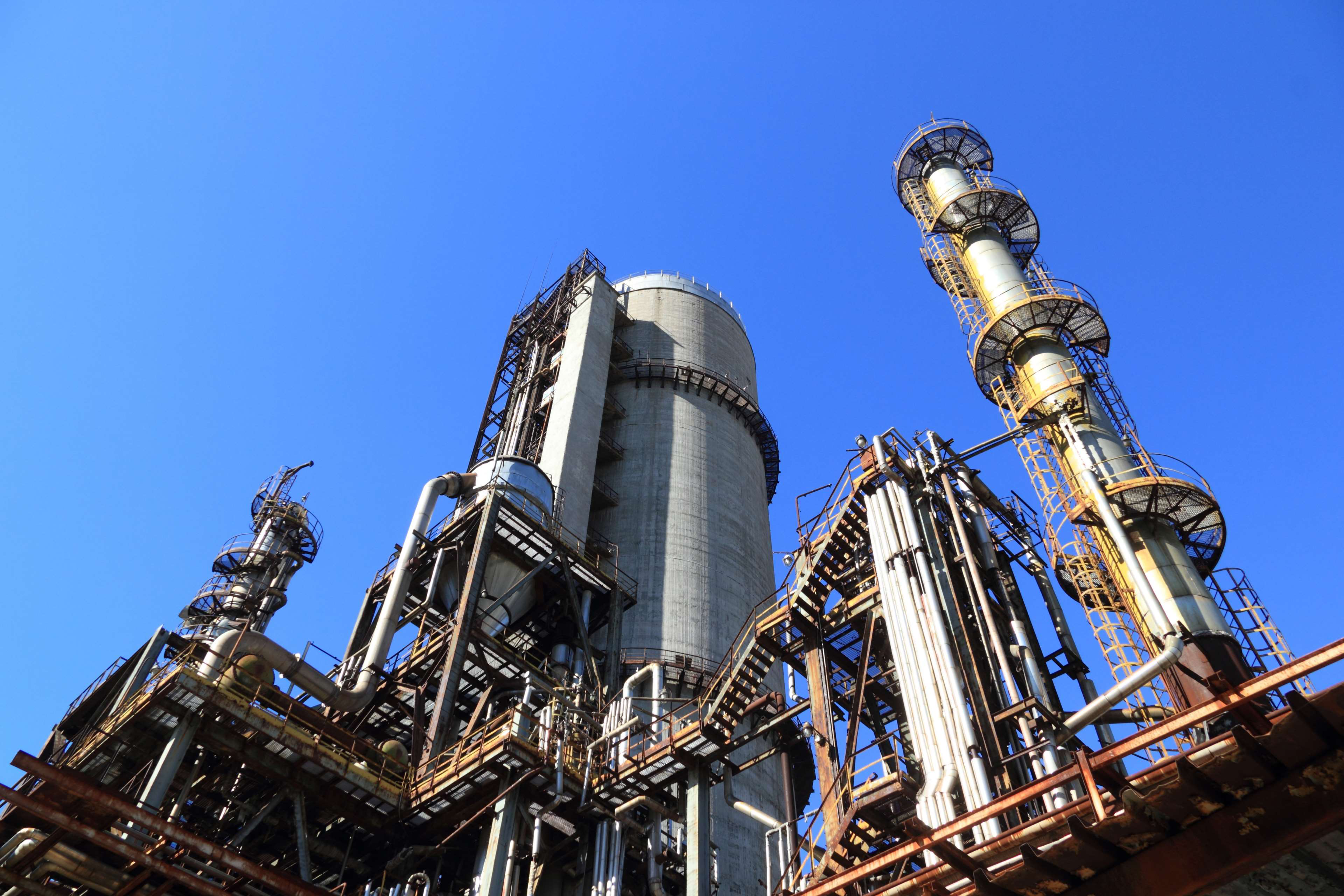 IRA Boosts Oil and Gas Production on Public Lands
The U.S. O&G industry hit a legal roadblock earlier this year when a judge nullified a $192 million oil and natural gas lease sale in the Gulf of Mexico over climate change concerns.
However, the industry's setback was short-lived due to the enactment of the Inflation Reduction Act of 2022, guaranteeing new drilling opportunities in the Gulf of Mexico and Alaska.
The Act creates an avenue for drilling and accelerating pipeline construction, specifically the Mountain Valley Pipeline, to increase supply and boost U.S. energy security.
It also locks renewable and fossil fuels together: the Biden administration must offer new oil and gas leases before constructing solar and wind farms on public lands.
The Act directly links the fossil fuel industry's ambitions to solar and wind development. The bill bars the leasing of federal water and lands for renewables unless the government has offered at least 60 million acres in federal waters and 2 million acres of public land for oil and gas leasing during the prior year.
Critics condemned the measure as holding renewables hostage unless the oil and gas industry gets its way.
The leasing provisions render the efforts of environmentalists and social justice advocates to impose a nationwide leasing ban on the O&G industry futile. The movement's high point came in after Biden followed through with his campaign pledges to end new drilling on public lands with an order in his first week in office, suspending lease sales.
"A stream of potential drilling sites is vital for oil companies to maintain future production because wells can take years to develop, and some yield nothing," said Jim Noe, an industry lobbyist who worked with Senate staff on the climate bill's leasing provisions.
"The industry is in constant need – almost like a treadmill – of lease sales," said Noe, an attorney at Holland & Knight who represented offshore oil and gas companies. Noe added that the demand for oil and gas wouldn't decline proximately, and Gulf drilling creates jobs and more energy security.
Job Creation Potential
The IRA outlines a holistic path forward for the next decade — encapsulating the benefits of the clean energy lifecycle, from domestic manufacturing to deployment in communities to create over 9 million jobs sustained over the next decade.
This will leave a long-lasting impact on the lives of Americans by drastically reducing unemployment levels to the barest minimum within a short period.
Skills Shortage Impedes Global Energy Transition and Security
The Inflation Reduction Act is an initiative that will transform the U.S. energy sector and labor market. But skills labor shortage may delay the actualization of the Act.
Since the post-pandemic period, the availability of skilled workers has been a bottleneck for deployment. And as the E.U. and U.S. race to build more solar and wind projects, the demand for energy workers will skyrocket.
Currently, the E.U. has about 650 000 workers in the solar and wind energy sector. The trade associations of WindEurope and SolarEurope project that this figure will double in the next eight years.
The U.S. will experience a similar growth pattern as the IRA sets to generate nearly 1 million additional energy jobs annually in the coming decade. But hiring fresh talent in a tight labor market remains a challenge.
A study by the U.S. Interstate Renewable Energy Council (IREC) revealed that 89% of surveyed solar companies reported difficulties finding qualified applicants last year, citing a small application pool, a tight labor market, and a lack of training, experience, and technical skills.
"If you look at the projections going forward, we can see that the demand is huge, and we will probably struggle on the supply in the long run if we don't put in place specific plans for how to close this gap," said Kerstin Knapp, executive vice president for people and culture at wind giant Vestas Wind Systems A/S.
According to Antonio Scala, head of people and organization for Italian utility Enel SpA's renewables, thermal generation, infrastructure, and networks division, the skills shortage could hamper the world's ability to achieve net-zero emissions.
The euphoria of the IRA's prospects might be short-lived if the U.S doesn't address the energy labor crisis soonest.
Yet, the energy industry won't get anywhere if it doesn't challenge the status quo, i.e., the traditional workforce staffing agencies and horizontal job boards, and think outside the box.
Otherwise, you will see some very inexperienced people leading massive projects. Aside from health and safety concerns, this will also raise the cost of project financing as banks price in the higher risk of delivery delays.
So, the way forward is to embrace technological advancements and opt for an energy talent marketplace such as Manup.
A talent marketplace provides:
Access to a larger pool of pre-vetted workers
Pre-screened and validated candidates
Automated hiring and workflow
Curated and fit-for-purpose training offerings
Reduced costs, etc.
Read our post on the advantages of using talent marketplaces for hiring in the energy industry for more details.
If the U.S. wants to boost its energy security, it needs to address the skilled trades gap in the energy industry.
Manup Is the Leading Global Talent Marketplace for Energy Workers
Manup is an initiative by experienced energy industry professionals who came together to automate the complex legacy workflows of workforce management and alleviate the extra cost and project delay associated with skilled labor shortage for energy projects.
"We built Manup to automate the complex legacy workflows of lifecycle workforce management, to help energy workers find their next project faster, stay on top of their training and certifications, access world-class benefits, and take more money home," said Dimeji Bassir, Manup's president.

Manup continues to be at the forefront of the energy transition, providing on-demand skilled and pre-vetted workers with a few mouse clicks to meet the record-high demand for energy.
Join Manup as a Worker or Hire Pre-vetted Workers from Manup.
Related Posts